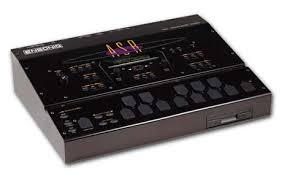 *Ensoniq ASR-X This sampler is known for bass heavy and warm digital to analogue converters, heavy low/high pass filters, and DP2 effects.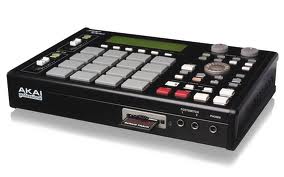 *Akai MPC1000 As with any of the Akai MPC series, the 1000 is a stable super sequencer in a smaller lighter travel size package. When it comes to functionality as a sequencer the MPC is one of the best ever created.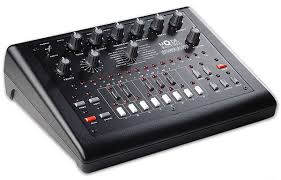 *Ladyada x0xb0x This emulator mimics the original Roland TB-303, it of course, is not a TB-303 but it does serve a purpose and it serves that purpose well. Squelchy or low frequency bass lines across a 16 step sequencer.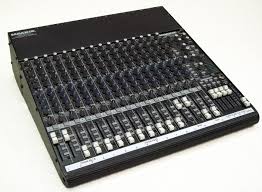 *Mackie 1604 This is a 16 line channel mixer used for fading, panning, AUX send/receive, mutes, and solos. All audio in the live show gets passed through this analogue mixer.